Advocate Of Capture Spotlight: Giuseppe Lotempio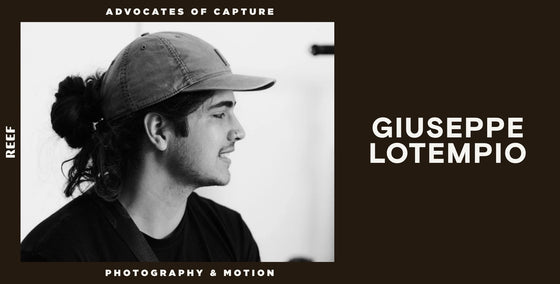 BEHIND THE LENS: GIUSEPPE LOTEMPIO
What brings you comfort and ease these days?

These days I really enjoy being on the mountain and solely focusing on tasks at hand while either climbing or boarding.
Work hard or play hard?

Work hard then play harder, its a balance.
Early bird or night owl?

Early bird as of late, I feel getting the day started earlier really sets up your day for success.
If you could live anywhere, where?
I'd like to spend some time up in Oregon.
Passenger or driver?
Driver.
THIS OR THAT?
Introvert or extrovert?
I feel a bit of both fit my personality. 
Coffee or tea?
Coffee usually, but I will occasionally try different teas.
Winter or summer?
I've recently been a fan of wintertime now being more involved with snowboarding.
Call or text?
I'm a huge phone call kind of person, there's something about it that makes a conversation more authentic to me.
FOLLOW GUISEPPE
IG: @giuseppelotempio  /  wearestepchild.com