Rob Machado - Cardiff, CA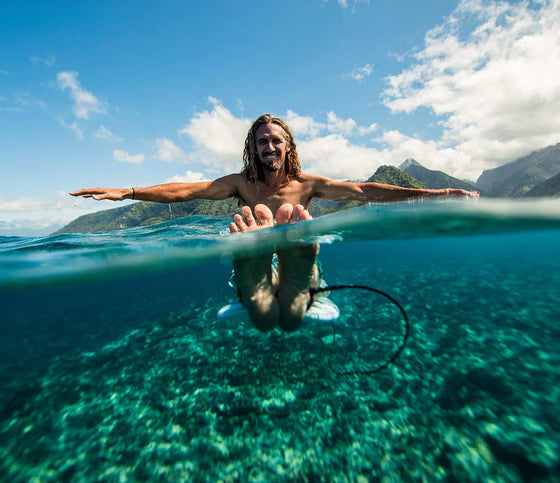 Known in the international surf community for his unmatched style, Rob Machado has captured imaginations for over two decades with his grace and poise.
A key part of the Momentum Generation, he remains an inspiration long after retiring from the World Tour, his energy focused on more creative directions. Between select events around the globe and creative endeavors, he is still a favorite among surf fans.
Competitively, his eight World Tour event victories, ASP ranking of second in the world in 1995, and eight consecutive seasons in the WCT's Top 16, all speak for themselves. In 2000, he won three events and finished third in the world. He also fulfilled a lifelong goal in the tour's last event of the millennium, taking first place in the prestigious Mountain Dew Gerry Lopez Pipeline Masters. Rob's accomplishments were recognized in 2001 in a special exhibit of the San Diego Hall of Champions featuring local world-class athletes with special ties to the area. In 2009, he was named "Waterman of the Year" while starring in the acclaimed film "The Drifter." 
Machado has finished as runner-up three times in Surfer Magazine's annual readers' poll, the measure of the world's most beloved surfers. Widely recognized as a role model for young surfers, he generously gives to his hometown and fans through active participation in his annual surf classics and programs in schools. Following his love for music, Machado has toured the world not only surfing, but performing. He's found yet another creative outlet in shaping surfboards and has become known as one of the most generous and hands-on humanitarians in the surf world.