Mick Fanning - Gold Coast, Australia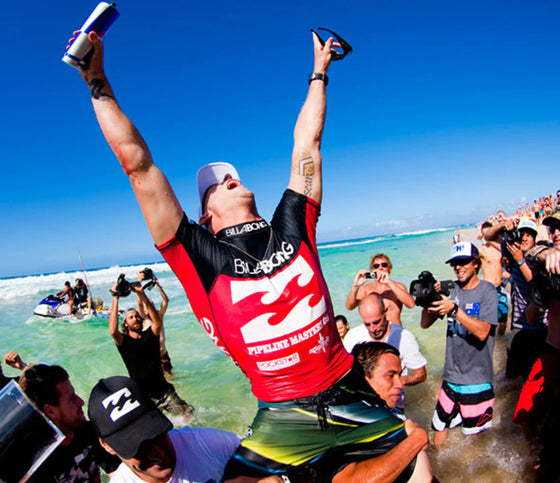 Fanning, the 2007, 2009 and 2013 ASP World Tour champ, is the living embodiment of professional surfing. An original Coolangatta Kid, Fanning started surfing ASP events in 1998.
By 2002, he'd qualified for the ASP World Tour. After an era marked by Kelly Slater/Andy Irons domination, Fanning came into the 2007 season with a laser focus winning the Quiksilver Gold Coast Pro. He went on to win the Quiksilver Pro France, and earned his first ASP World Tour title at the Hang Loose Pro Brazil and finishing the year ahead of Slater.
Returning from injury in 2009, Fanning went on a late season tear, winning three of the last four events to reclaim his ASP crown on a perfect day at Pipe. Not finished yet, Fanning got tied into one of the most heated World Title races in the history of the sport in 2012, watching his good friend, Joel Parkinson win his first crown. That only served to ignite the spark for 2013 where Fanning was easily the most consistent surfer on tour, finishing the season with a truly epic day at Pipe where Fanning edged out Slater for his third crown.
Fanning's fame went into overdrive in July of 2015, when he was attacked by a Great White shark during the finals of the J-Bay Open in South Africa. In a legendary move on live webcast, Fanning punched the shark and survived unscathed. He made three finals in 2015 and went into a historic world title race to finish the year in the No. 2 slot.
In his competitive peak Mick is the fastest surfer in the world and credited for bringing peak physical performance to the forefront of professional surfing, Now out of the competitive Jersey Mick enjoys the slower times with his son Xander and as a dad occasionally cracks a beverage with his famously known signature Reef "bottle opener" sandal.